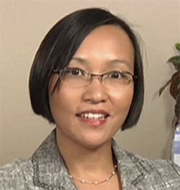 Practice Name:
Center for Assisted Reproduction
1701 Park Place Ave 
Bedford, TX 76022
Phone: (817) 540-1157
Fax: (817) 540-1157
Biography:
Dr Nackley received her medical degree from Albany College and completed her residency in Obstetrics and Gynecology at Eastern Virginia Medical School. Her fellowship training in Reproductive Endocrinology/Infertility was completed at the University of South Florida where Dr Nackley also served as a clinical instructor. Dr Nackley, a native of North Texas, joined Drs Kevin and Kathy in August 2001. She is board certified in Obstetrics and Gynecology and subspecialty board certified in Reproductive Endocrinology/Infertility. Dr. Nackley is repetitively honored as one of Fort Worth's Top Docs as well as one of Texas' Super Doctors.
Certificatons:
Reproductive Endocrinology & Infertility
Specialty:
Blastocyst Services
Clinic operates 365 days a year
Counseling Services
Cryobank
Cryopreservation Services
Donor Egg Program
Donor Sperm Program
Egg Freezing
Embryo Donation
Embryology Services
Endometriosis specialty services
Fallopian tube reconstruction
FET Services - Frozen Embryo Transfer
Genetic Counseling
Hysteroscopy
ICSI Intracytoplasmic Sperm Injection
IVF Program
Laparoscopy
Laparotomy
Mental Health Services - Infertility
PGD
Polycystic Ovarian Syndrome specialty services
Psychological Counseling/Screening
Reconstructive surgery
Reproductive Immunology Services
Reproductive Surgery
Singles Treatment of Infertility
Sperm Bank
Surrogacy services
TESA
Testicular biopsy
Tubal anastomosis - Reversal